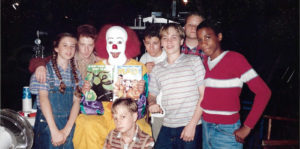 AWARD THIS! 2023 NOMINEE! The original Stephen King's It (1990) was a landmark achievement for both horror and pop culture in general. Co-directors Chris Griffiths and John Campopiano's Pennywise: The Story of It is a peek behind the curtain of the making of that seminal miniseries and examines the impact it had. This documentary, written by Campopiano and Gary Smart, touches on most aspects of the beloved horror production.
Back in the day, the term "made for television" usually meant cheesy, low-budget, and forgettable. Stephen King's It was an exception to this rule, and the documentary looks at how and why. The stellar actors come first and foremost, with the legendary Tim Curry, fantastic comedic actor John Ritter, and up-and-coming actors like a young Seth Green rounding it all out. The impetus for the fantastic cast and larger-than-usual television budget was, of course, the name behind the title, horror master Stephen King. Not all of King's works have been well-adapted, though, so what went right with this one?
The miniseries' screenwriter Lawrence D. Cohen and director/co-writer Tommy Lee Wallace were the ones largely responsible for this adaptation of It. They get a lot of screen time to tell their stories in this documentary. Cohen had already adapted King's novel Carrie for the silver screen to much acclaim, so that experience must have been helpful to him this time around. Interestingly this isn't really studied much in the doc.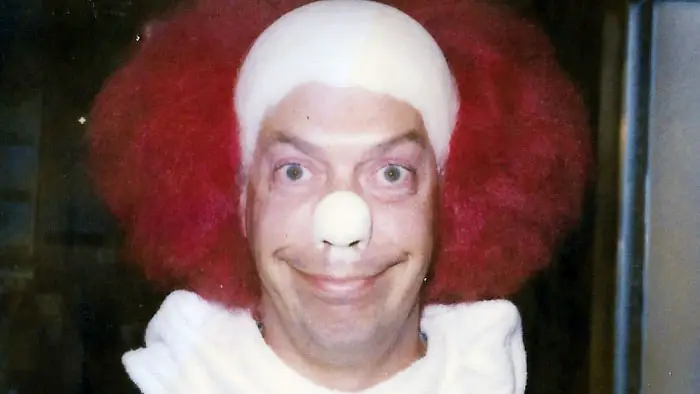 "…a peek behind the curtain of the making of that seminal miniseries…"
Pennywise: The Story of It plays like an extended behind-the-scenes bonus feature, with many interviews and stories from the cast and crew. Fans of It will eat this up, and heck, even the uninitiated should be intrigued. However, the film does feel a bit long, with a runtime of two hours and six minutes.
Nowadays, it is accepted common knowledge that clowns are scary, and the movie says that a big reason for that is the performance of Tim Curry. Some of the child actors at the time, such as Tony Dakota, who played Georgie, talk about how frightened they were of Curry on and off the set. Curry humorously told the child actor that "It will save you a little acting, won't it?" The documentary makes a fascinating point that many children watched this miniseries on television and were freaked out by it. In turn, they helped to perpetuate a mass fear of clowns.
It's a shame that we don't get to hear from the deceased actors, such as John Ritter or Jonathan Brandis, besides a little bit of behind-the-scenes footage. I would have liked to have seen archival interviews added in here with their perspective because this feels incomplete without them.
The most intriguing part of the documentary to me is when Tommy Lee Wallace talks wistfully about the things that he wishes he could've done with It. He was remorseful that he didn't come up with a better send-off for Tim Curry because the man's performance deserved it. That kind of candor makes Pennywise: The Story of It an essential companion piece for fans.
Pennywise: The Story of It  is a 2023 Award This! Film About Movies or Filmmaking.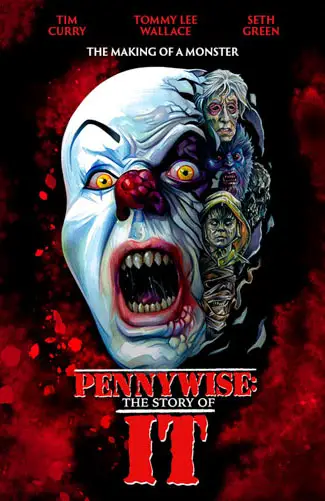 "…an essential companion piece for fans."